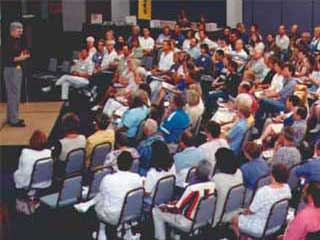 Timely Issues...
Timeless Answers
Attacks on the foundations of the Christian faith require that churches and their people be prepared to make a defense (give reasons) for the hope we have in Christ (1 Peter 3:15).
The FaithSearch message is a powerful antidote against such attacks, encouraging the faith of believers and challenging the doubts of skeptics.
News & Reports
NEW edition of Surprised by Faith
The newly revised, third edition of Dr. Don Bierle's best-selling book has now been released. Read more about it here, and order copies for your friends and loved ones.
Getting Involved

You Matter
We can't fulfill our mission without YOU. Learn some of the many ways you can help to proclaim the Gospel with evidence to all peoples everywhere.