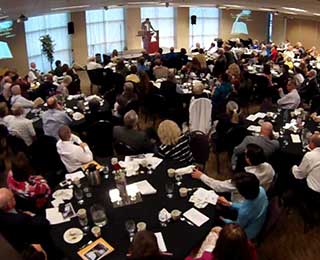 Save the Date: May 2...
...for the 2015 Friends of FaithSearch Benefit Dinner and Silent Auction. Based on Luke 24:48, our theme is "You are witnesses of these things." Our keynote speaker will be J. Warner Wallace, author of Cold-Case Christianity.
You're invited to come hear—and be part of—what God is doing through FaithSearch International.
Plan today to attend. Invitations available soon. Purchase tickets TODAY!
News & Reports

New Team Members
The "World" has come to FaithSearch—literally—with the New Year! Read the announcement in our blog.